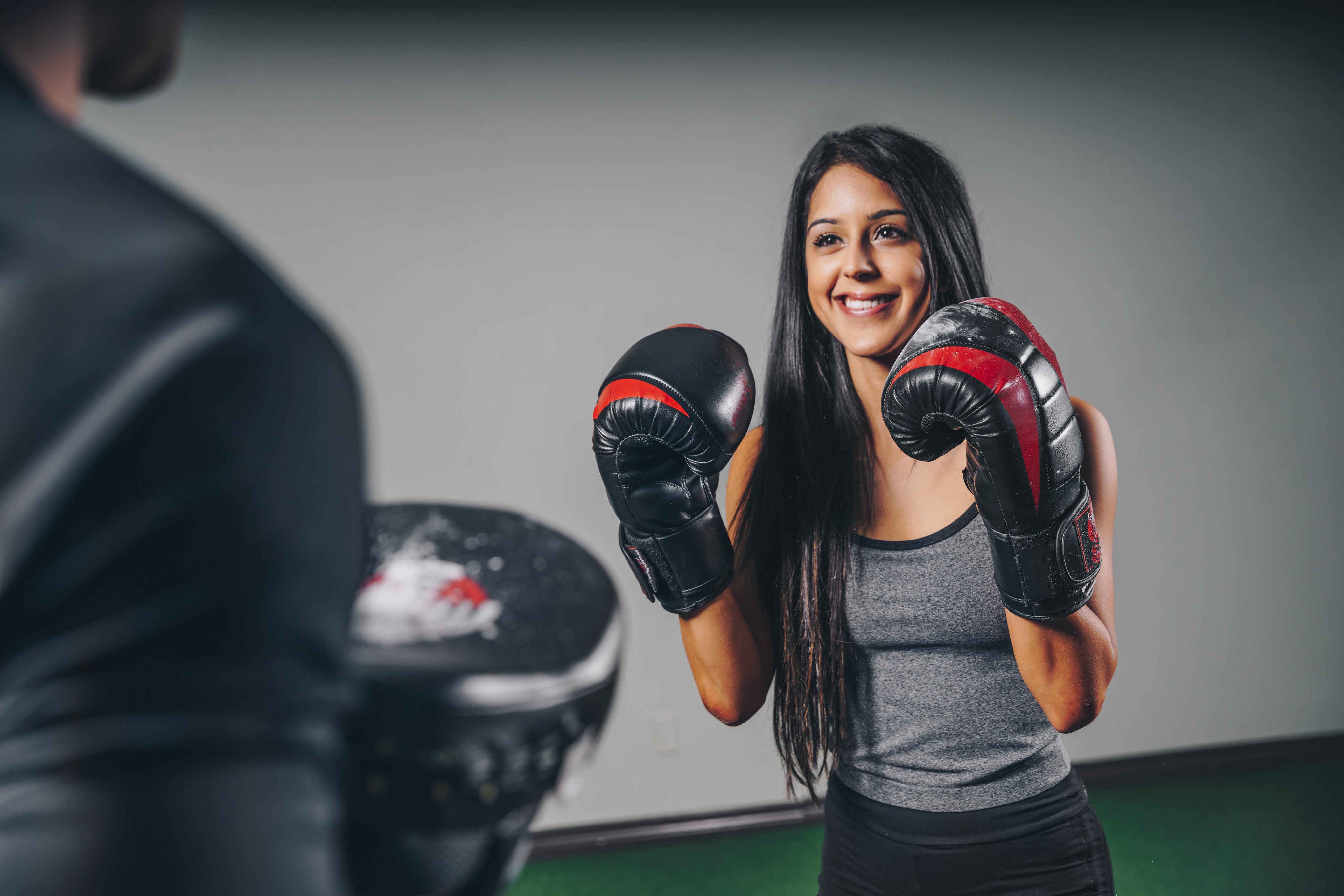 Your Path to Success with Online Fitness Coach & Diet Plans
With PFC Club transform your health & fitness with personalised diet, training and workout plans. Join online or offline!
Find a coach
Schedule a free call
Personalized Fitness & Nutrition Plans Tailored to Your Goals
Uncomplicated Nutrition
A scientific, sustainable and efficient approach to diet & nutrition. No quick fixes or crash diets.

Effective Workouts
Work out at home or gym, with an online personal trainer or offline. Goal-based training to help you grow!

Community & Support
PFC Club and its members are everywhere from Twitter to Telegram, WhatsApp, Facebook, and Instagram. Join one of our communities & connect with thousands of fitness enthusiasts.
Essential
View all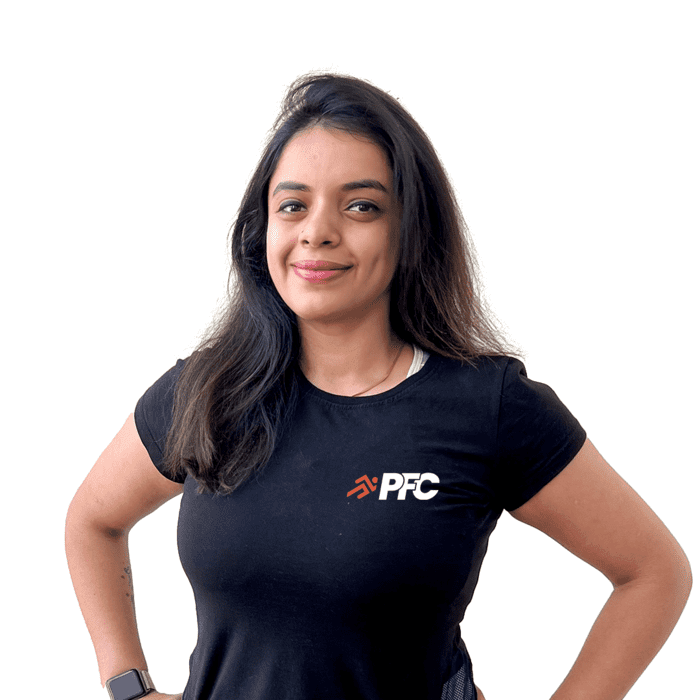 Priya Rai
Sale price

From

₹ 299.00
Coached 150+
Sale price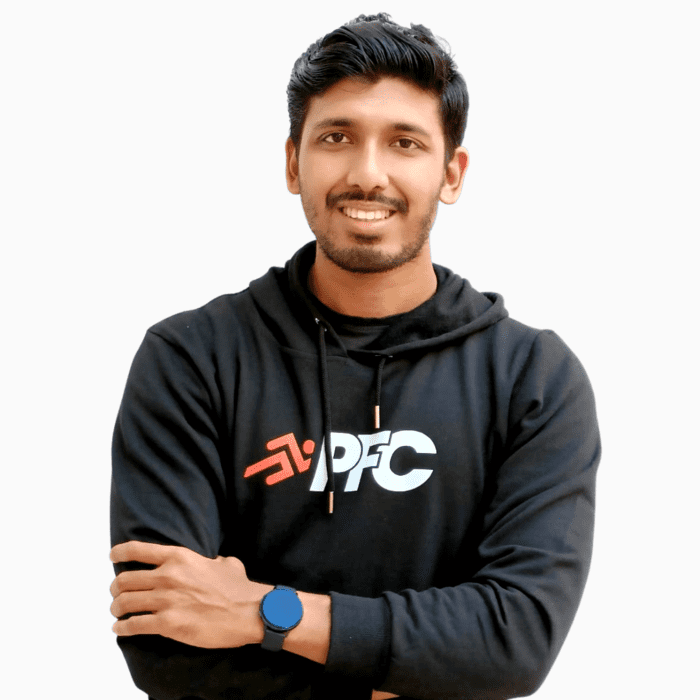 Somesh Pal
Sale price

From

₹ 299.00
Coached 100
Sale price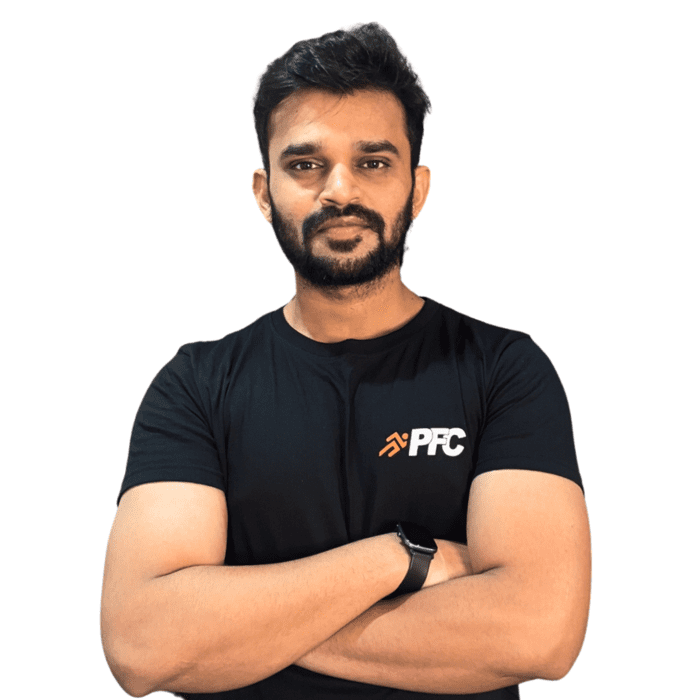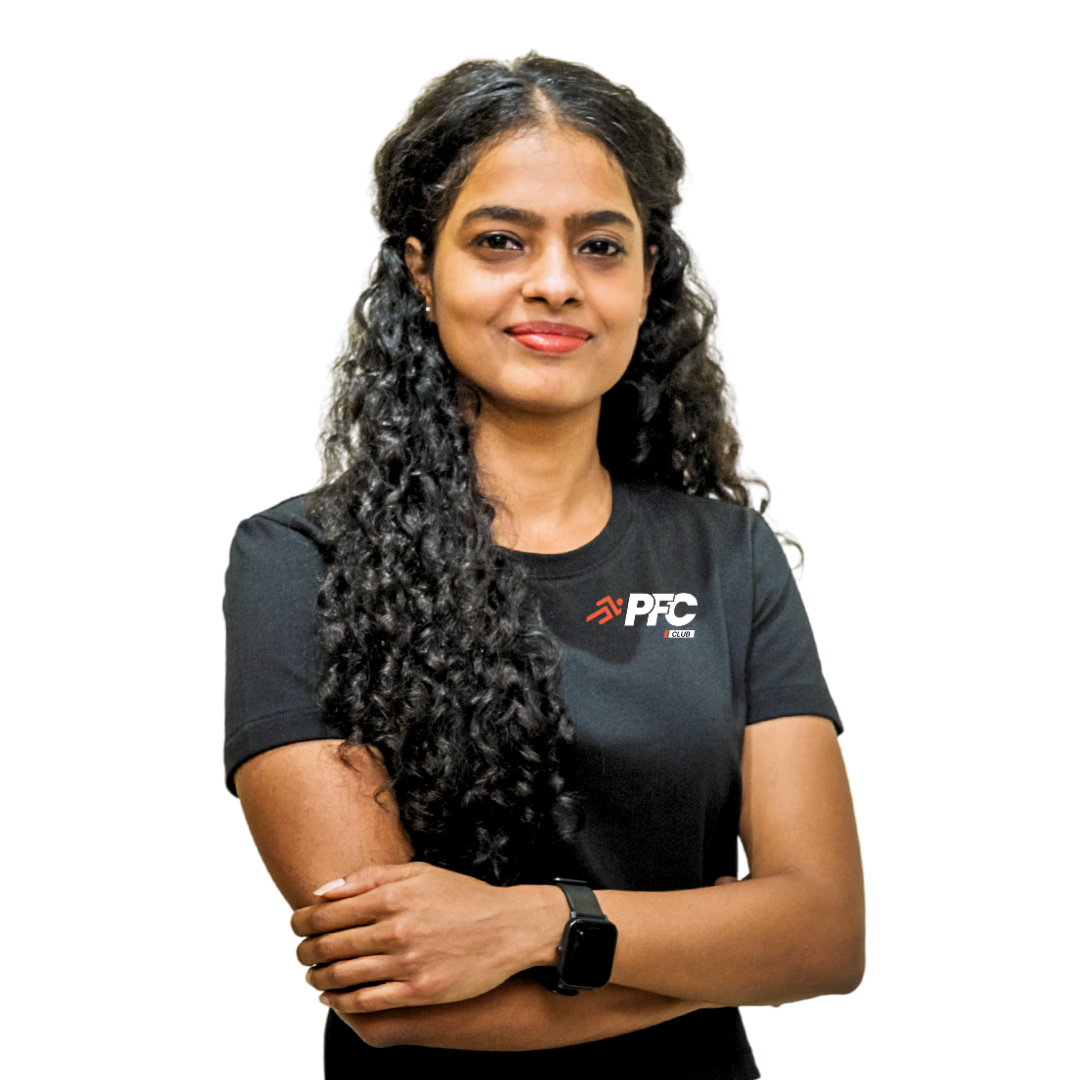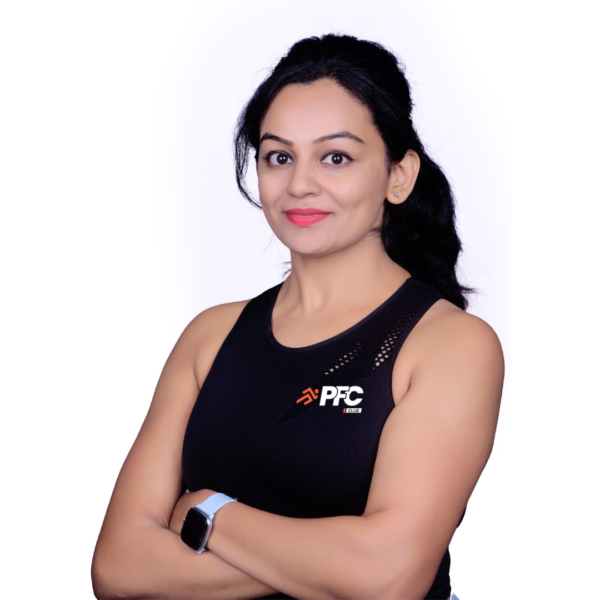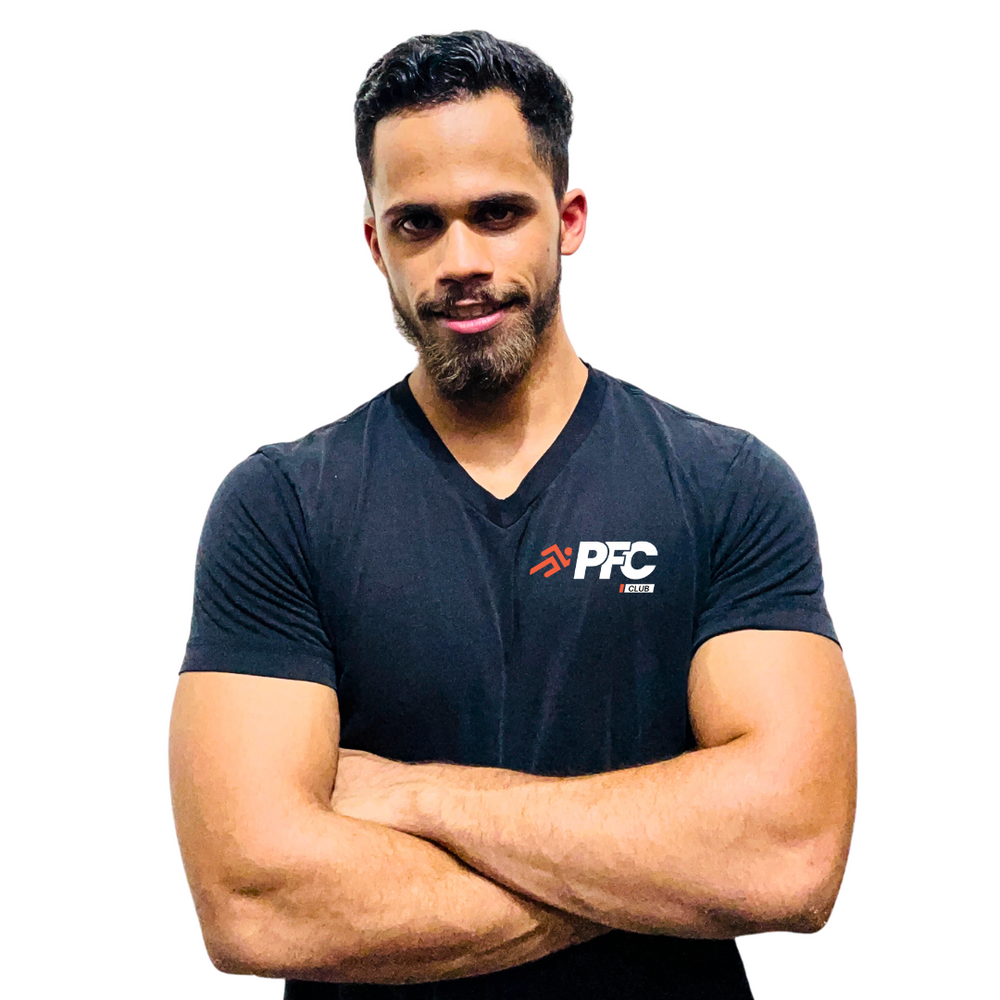 Anshul Sadhale
Sale price

From

₹ 299.00
Regular price
₹ 7,499.00
Coached 20+
Sale price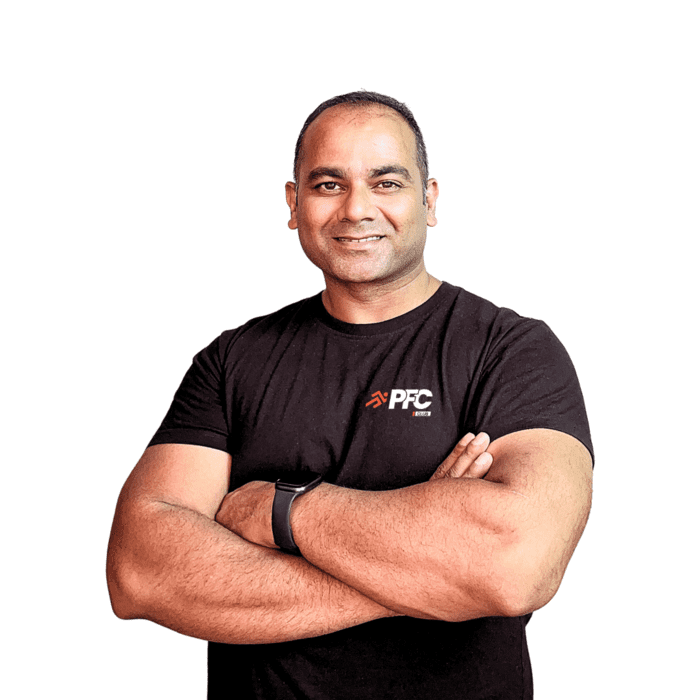 Vivek Gupta
Sale price

From

₹ 299.00
Coached 31
Sale price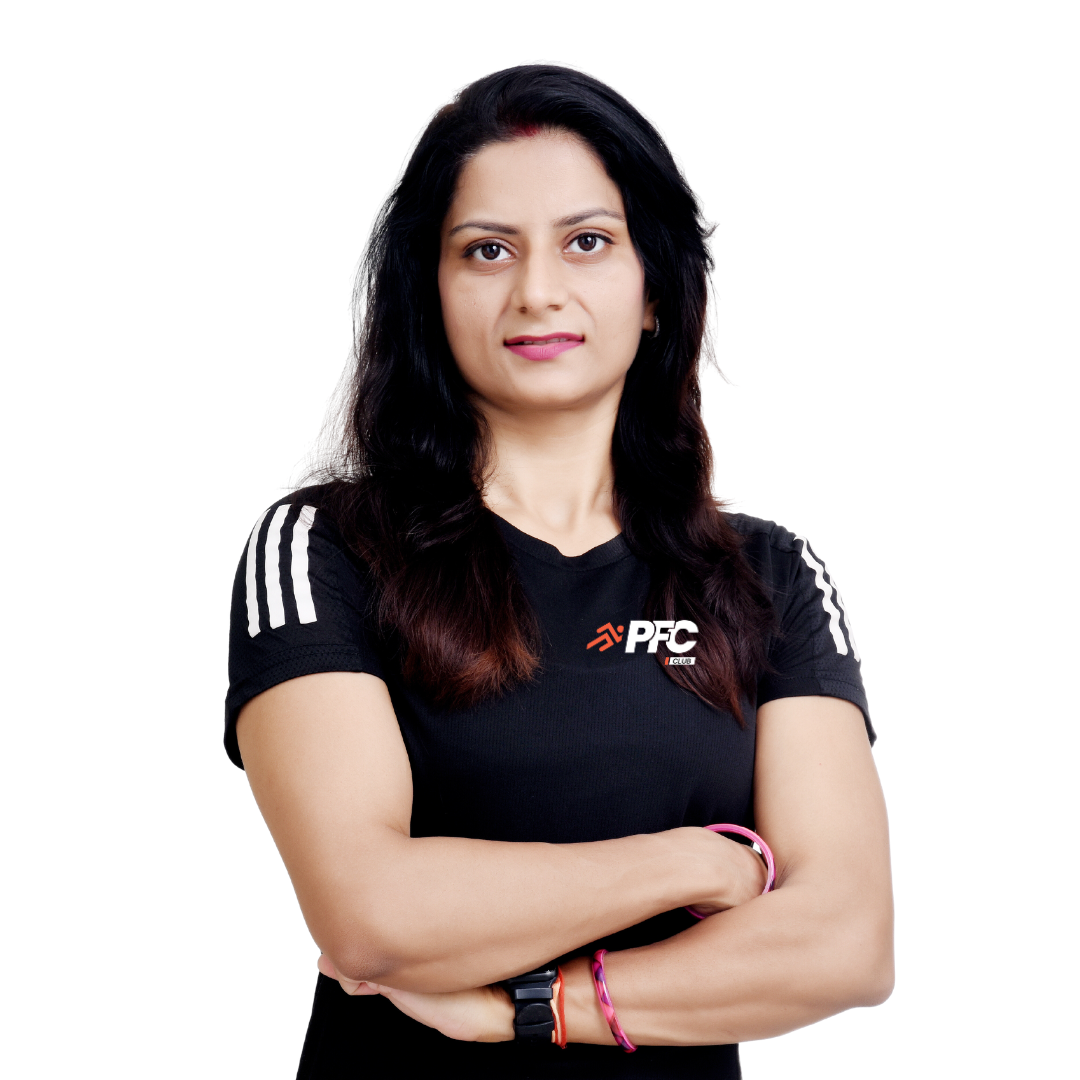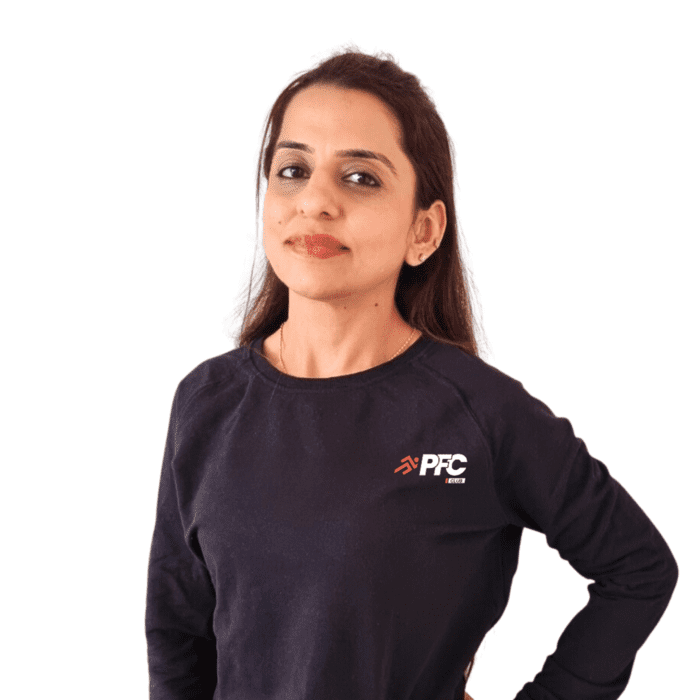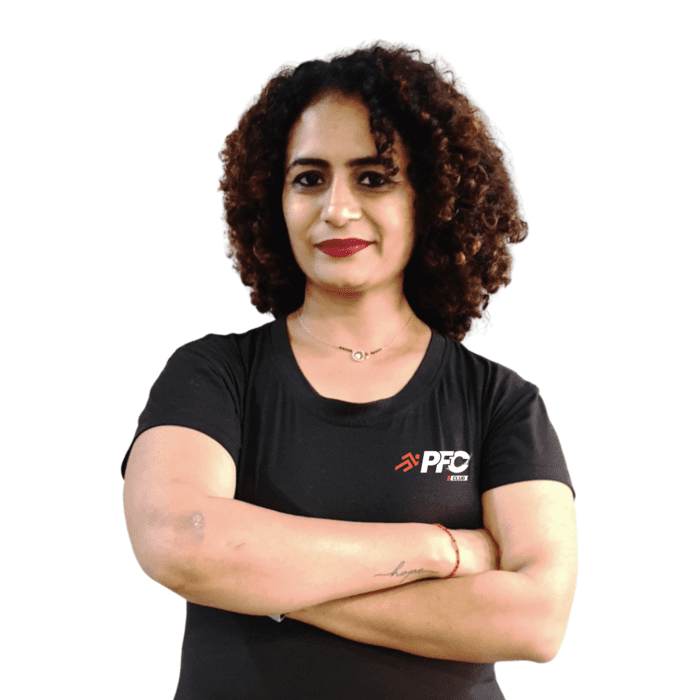 Find your coach
Unlock your fitness potential with our skilled coaches, dedicated to guiding you towards better health, habit-building, and improved blood markers to ensure overall well-being.
Our experienced fitness professionals offer personalised guidance. Their actionable strategies, help you overcome challenges and achieve your goals with a systematic and sustainable approach.
Start your transformative journey towards a fit, healthy and happy life today!
Our Coaches
Clients transformation stories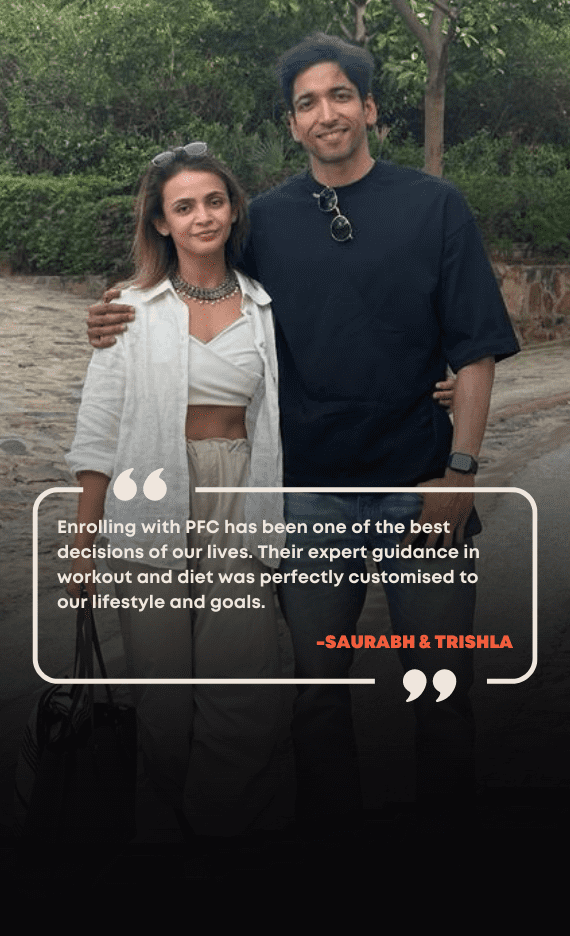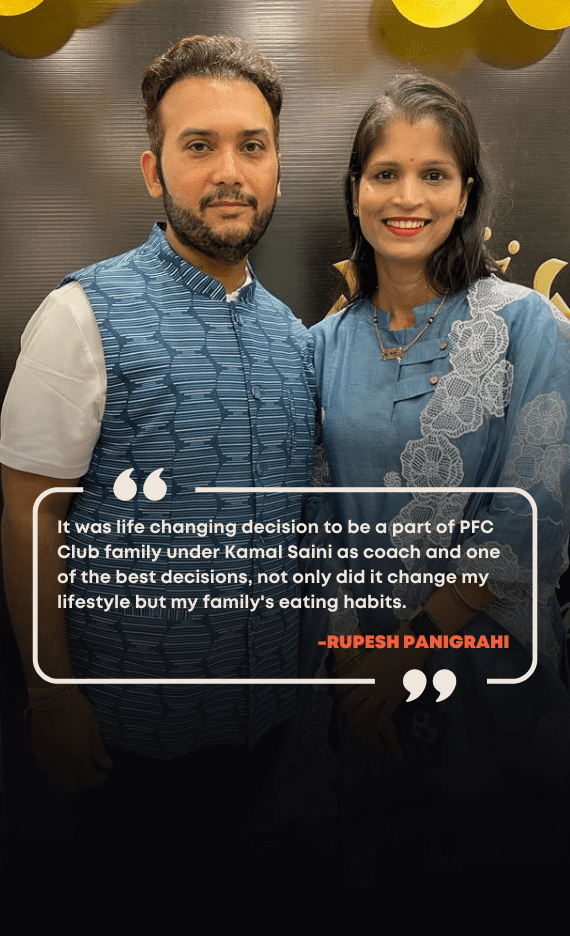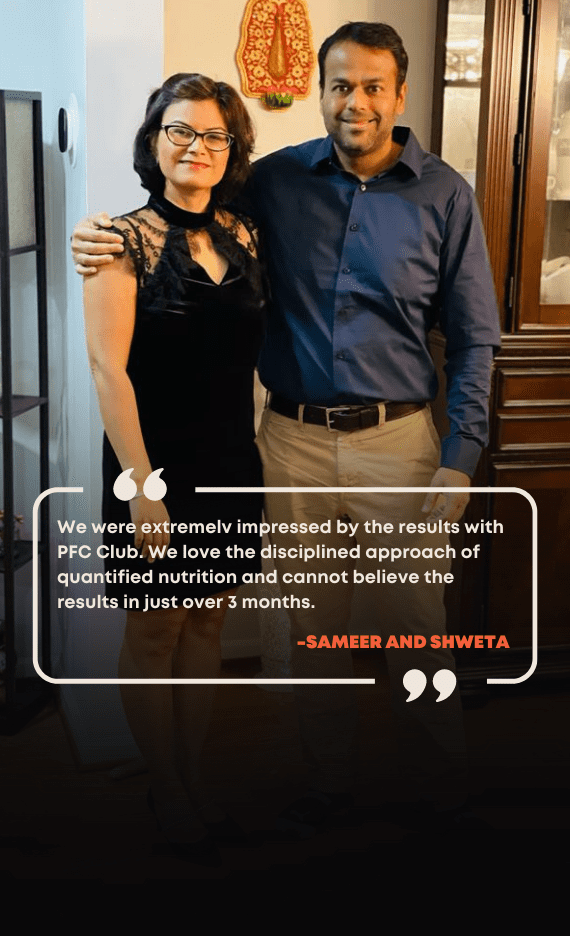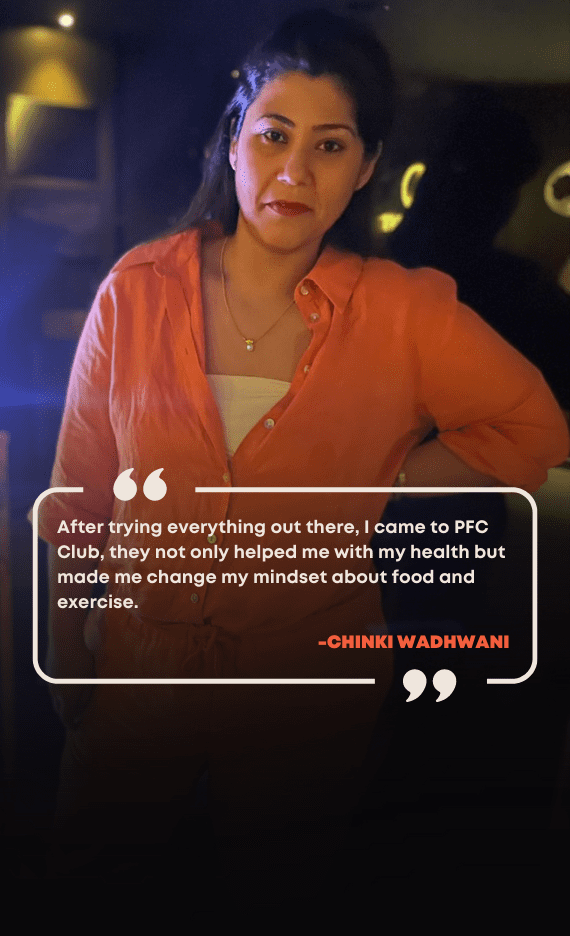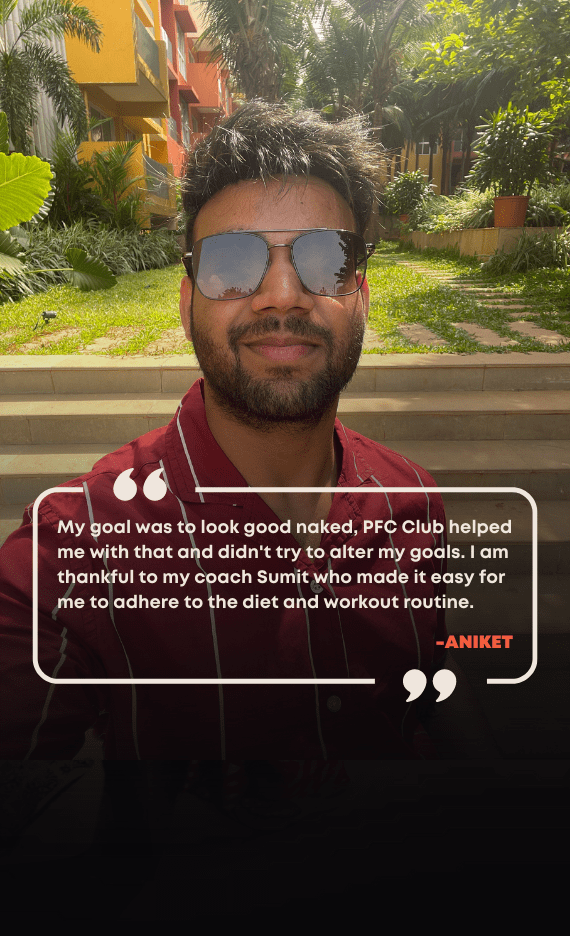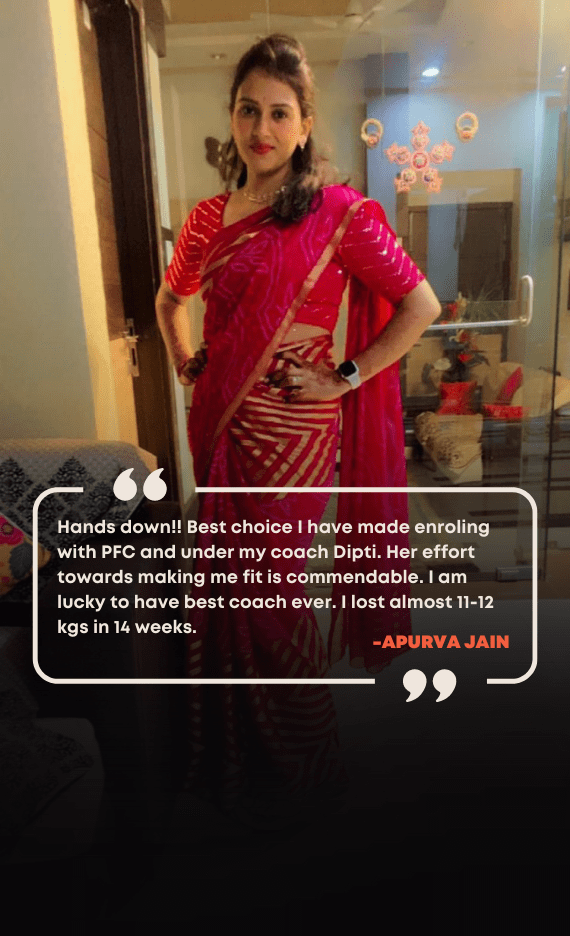 Elite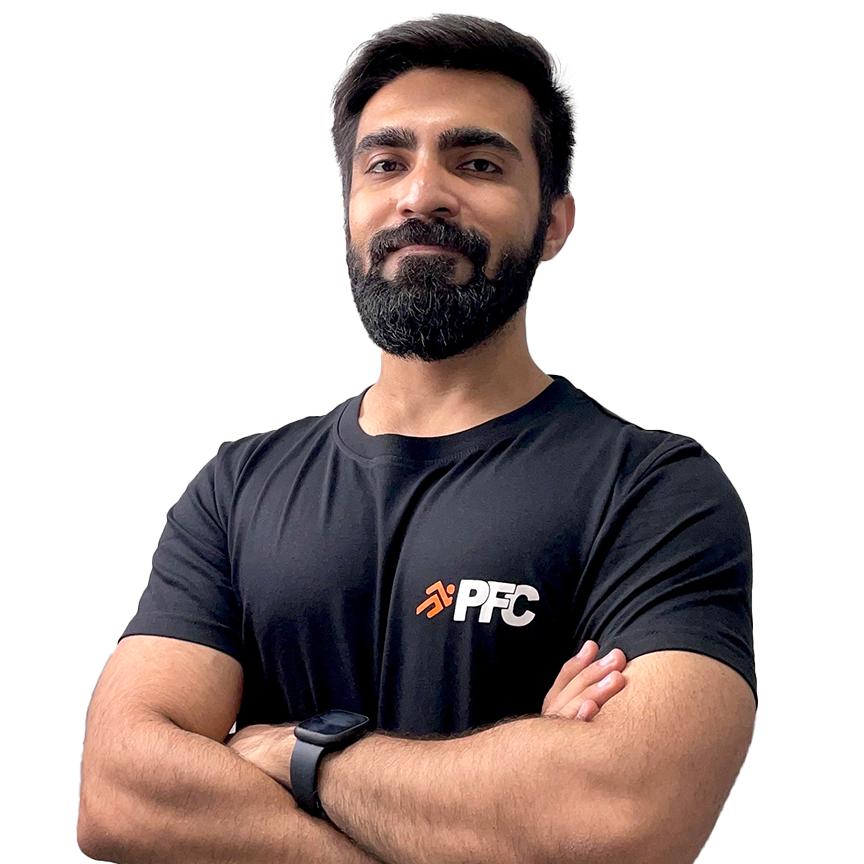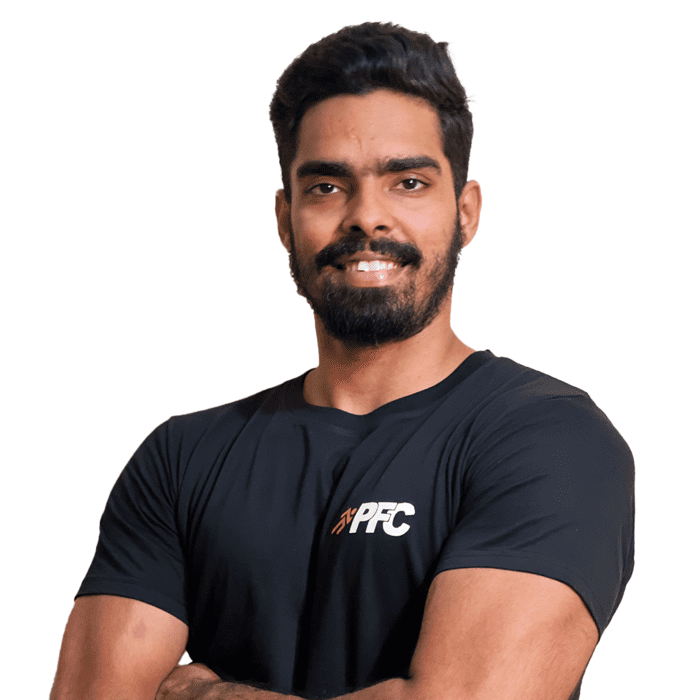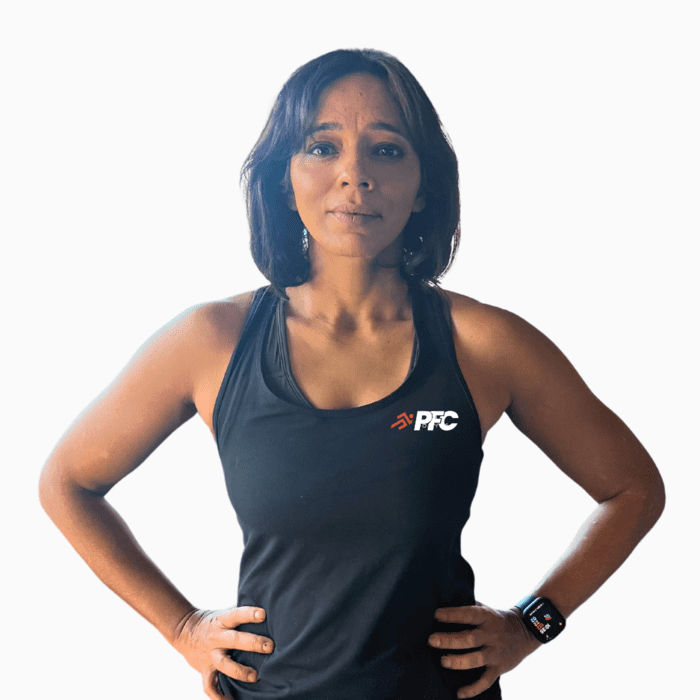 FAQ's to answer all your queries
What do I get in online coaching?

Weekly Check-ins
Diet Program customized as per your routine and food likability
Workout program customized as per equipment availability
Text support (except Sundays)
Calls as per schedule (except Sundays)
What do I need to get started?

A kitchen weighing scale.
A measuring tape
A mirror
Some dumbbells at home or a gym subscription, and your will to work out.

Students will be getting 15% off on every package upon providing their age proof and college/institution ID.
How to know if I'd be able to follow your program?

You will get a diet chart tailored according to your goals and needs, and a workout chart that will help you reach your goal.
Is measuring food important?
What if I don't have time to prepare meals and work out?

If you're someone who eats out mostly, you can tell your coach about it and they will sort your diet accordingly. And for a workout, you can get a customised plan that you can do within the time limit you have.
By scheduling a call with our coach
I have PCOD/PCOD can I enrol with you?

Yes, we have an in-house gynaecologist that'd be reviewing your diet.
What if I don't want to workout?

There is a reason why we ask you to join the gym or buy dumbbells at home. Resistance training is imperative for fat loss. It helps you to retain your muscle mass. Do you want good looking biceps and a toned body? Do you want to age better? Do you want to make your bones stronger and lift weights, irrespective of your gender? Working out is the answer to all this.
It's upto you, if you can complete your protein intake from food, great, then you won't need whey. Otherwise you can take it.