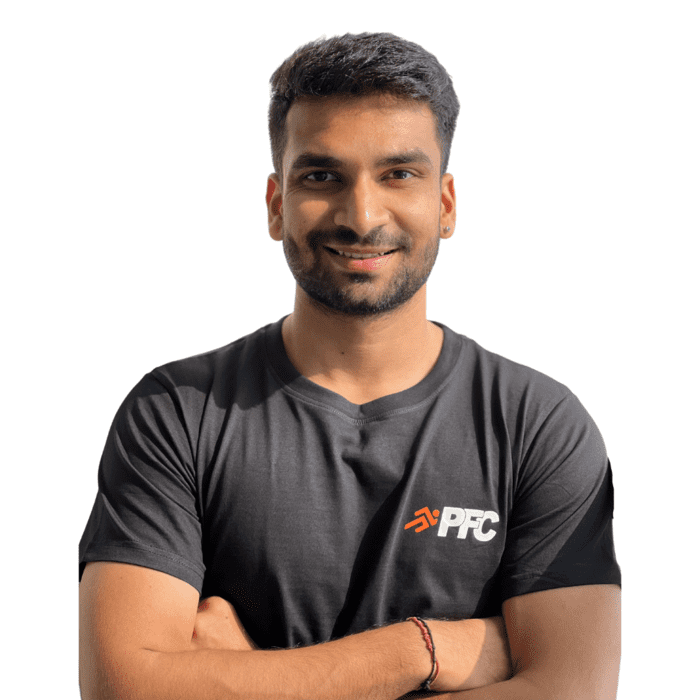 Yash Rathod
Nutrition & Fitness Coach
400 Transformations
Hello, I'm Yash Rathod, an online fitness coach dedicated to helping individuals become the best version of themselves both physically and mentally. 
Read More
Hello, I'm Yash Rathod, an online fitness coach dedicated to helping individuals become the best version of themselves both physically and mentally. 
I believe that everyone deserves to have better confidence, feel fitter, and be mentally happier. 
At my lowest point, struggling with excess weight and multiple injuries, I turned to proper nutrition and exercise to transform my life. Now, I'm committed to helping others achieve the same level of success and get maximum results. Let me help you reach your fitness goals and transform your life today!
Powerlifting and Weightlifting
Fat loss
Muscle Gain
Sport Specific Training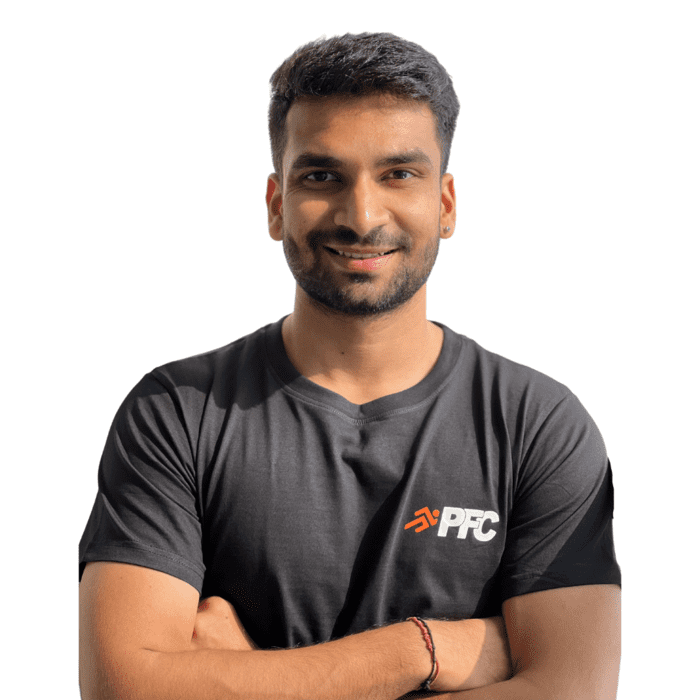 Yash Rathod
Sale price
Rs. 13,999.00 INR
Regular price
Rs. 15,999.00 INR
(/)
This coach is rated 5.0 of 5.0 stars.
It has received 31 reviews.
Best experience
I had some experience in weight training but was not consistent to diet. I wanted to get back to exercise after a couple of injuries and a weight of 105 kg.
Me and me wife enrolled with Yash as our coach and the experience was incredible. Yash customised diets and exercise plans based on our likes dislikes and never once did we feel overwhelmed.
After 16 weeks I lost 15kgs and it's all thanks to Yash for helping me stay consistent by making the diet and workout plan sustainable.
During the weight loss I was able to eat almost what I wanted as cheat meal on Sunday for mental peace and including those was a game changer. It made the diet so much sustainable week after week.
Thanks Yash !
Yash was my mentor for 4 months. He is an amazing motivator and gives proper guidance which worked according to my body type. Even though my schedule was busy, I managed to lose 5kg at the end of 4 months and gained muscles. Diet plan provided by yash was really good, I didn't feel like I was compromising on taste or food. Yash always responded to all my queries with satisfactory answers and provided proper guidance. On the workout side, yash asked me to record workout videos and gave me valuable feedback on various forms. whenever I am not giving my best or getting distracted by other things, yash motivated me to give my 100%.
I am used to his recommended diet now, I was not eating proper meals before, but now I know what I need to eat and what I should not, and in what quantity. Also, in terms of workout- I know what sort of workout I need to do.. so overall this training with yash was lifestyle change for me, and I can totally see long term results out of this.
I will highly recommend Yash if you want to build healthy habits and want to get both long term and short results in terms of fitness.
Too good and knows exactly what to offer the client.
The best part is that there is no standard program or diet.
Alters the needs individually based on the feedback.
Keeps a note of every minute detail.
Looking forward to the journey ahead.
Vaishnavi
I just recently started this journey under his guidance. He cares for his clients. He has considered all the parametres while planning for me. I am happy and satisfied with his planing. He is excellent at his job. I am excited for the results now.
Let customers speak for us